Hayleys Travels, 400, Deans Road, Colombo 10, Sri Lanka
E-mail: travels@aviation.hayleys.com
Hayleys Travels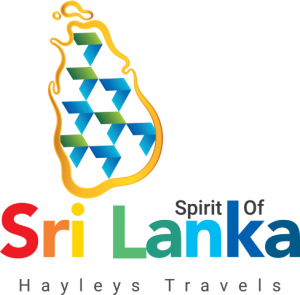 Our expert team of experienced professionals offers a pleasant and professional service on all types of travel, to ensure a hassle-free travel experience for those who travel with us.
Our energetic team at Hayleys Travels consists of professionals who all possess a deep sense of creativity and bring different outlooks to the table. The team specializes in various markets for a diverse clientele, with extensive knowledge acquired over many years of experience in the travel industry. Equipped with a diverse skill set and unparalleled experiences they constantly strive to deliver a personalized and high-quality service with clear and friendly communication, ultimately ensuring that the experience delivered is seamless and informative.
Our travel experts are structured to handle specific market segments, so as to ensure a sedulous, dedicated and personalized service at all times, through our highly motivated travel experts. Our product range includes diverse propositions such as amazing wildlife expeditions, culture and heritage, adventure sports, culinary explorations, tea walks, complete round tours exploring Sri Lanka's finest in groups or through private curated tours, as well as tours in The Maldives. We have the ability to develop customized programs for individual/group/ incentive requests as and when required, and have delivered seamless experiences through our tie ups with a number of our operators (Groups / FIT's) across the globe.
Owned by Sri Lanka's largest conglomerate, for years Hayleys has guided and educated travellers from across the globe to uncover all corners of this beautiful island. Our expertise and knowledge is unparalleled, which sets us apart as one of the leading Destination Management Companies in Sri Lanka. Whether you are a tour operator or an independent traveller, we ensure that our products and services will cater to all your travel requirements. Our longstanding relationships with hoteliers, suppliers and other stakeholders give us a competitive edge enabling us to extend our guests high standards of services and value for money
We are strengthened by our parent organization, Hayleys PLC (www.hayleys.com), a multinational conglomerate operating across 16 business sectors and 17 countries across 5 continents and Sri Lanka's number 1 company (CIMA-LMD rankings). Through its subsidiary companies, Hayleys is one of the largest General Sales Agency houses for globally renowned passenger and cargo airline brands in Sri Lanka and The Maldives, whilst owning and managing some of the best known hotel properties in the same territories:-