Hayleys Travels, 400, Deans Road, Colombo 10, Sri Lanka
E-mail: travels@aviation.hayleys.com
Hayleys Travels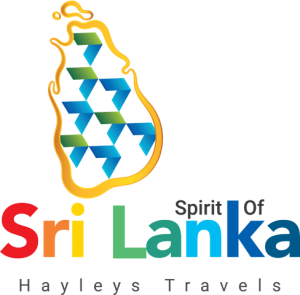 Our expert team of experienced professionals offers a pleasant and professional service on all types of travel, to ensure a hassle-free travel experience for those who travel with us.
Our energetic team at Hayleys Travels consists of professionals who all possess a deep sense of creativity and bring different outlooks to the table. The team specializes in various markets for a diverse clientele, with extensive knowledge acquired over many years of experience in the travel industry. Equipped with a diverse skill set and unparalleled experiences they constantly strive to deliver a personalized and high-quality service with clear and friendly communication, ultimately ensuring that the experience delivered is seamless and informative.
Our travel experts are structured to handle specific market segments, so as to ensure a sedulous, dedicated and personalized service at all times, through our highly motivated travel experts. Our product range includes diverse propositions such as amazing wildlife expeditions, culture and heritage, adventure sports, culinary explorations, tea walks, complete round tours exploring Sri Lanka's finest in groups or through private curated tours, as well as tours in The Maldives. We have the ability to develop customized programs for individual/group/ incentive requests as and when required, and have delivered seamless experiences through our tie ups with a number of our operators (Groups / FIT's) across the globe.
Beach Tours
When exploring a country surrounded by water, it is only fitting that you take the plunge into Sri Lanka's serene beaches. At any given point along your coastal journey you are bound to stumble upon cozy spots to soak up the sun and sand. Dotted with restaurants and other recreational experiences such as surfing and whale-watching, your tropical holiday will be nothing short of exotic. You can relax, detox and unwind in the comfort and luxury of your contemporary hotel room under the covers of crisp white bed linen.
Cultural Tours
Explore the many marvels that have endured the test of time. It is no secret that Sri Lanka's monuments pay homage to the stories and the local folklore intertwined with other cultures. From the Chola's in South India, to the colonial period, to the rich history of the kings from a by-gone era, there is an abundance of rich history embedded deep within the heart of this country.
Nature & Wildlife Tours
Sri Lanka is home to, a vast array of flora and fauna as well as 22 national parks. One safari is enough to reveal the magnificence of the animal kingdom, capturing the true essence of this nation. Wildlife tours are the perfect choice for those that seek a walk with some of nature's most glorious creations including Sri Lanka's famous leopards and elephants.
City Tours
Teeming and buzzing with excitement around every corner, Sri-Lanka's cities diverge between fast-paced to laid-back. Venture through the ever-changing skyline of the commercial capital Colombo, soak in the beauty of Galle, a city famous for its dutch-fort or perchance, a drive to Kandy, a city set on a plateau of hills and mountains, adorned with heritage sites. Sightseeing around these cities will have you yearning for more.
Tea Sites
Sri Lanka's tea has made its mark across the farthest parts of the globe, with some of the finest tea in the world sourced from the rich central highlands of the hill country. For more of a cooler climate and a taste of the old colonial style bungalows that line the vast stretch of tea plantations, sites such as Nuwara Eliya, Kandy and Ella are ideal.
Destination Weddings
Currently, Sri Lanka is among the top three destinations for weddings and honeymoons in the world. The island is known widely for its sense of tropical exoticism and so it is the perfect place to escape and celebrate a pivotal moment between two individuals. Talk to us to arrange an unforgettable wedding to suit your requirements.
Golfing / Sport
Avid fans of the distinguished game of golf will be enthralled by the facilities provided by the stunning courses of Sri Lanka. Golf packages that are designed to delight both amateurs and professionals are offered in the country featuring serene settings and landscapes.

Adventure Tours
Calling all adventure lovers to immerse yourselves in a tour itinerary that includes the likes of wildlife safaris, rock-climbing, white-water rafting, waterfalls, camping and surfing. As daring as these activities may seem, you can enjoy these tours with exclusive accommodation at family-friendly hotels and resorts.
UNESCO Heritage Sites
Sri Lanka is home to eight UNESCO World Heritage Sites, six cultural and two natural, making it an island worth visiting for its landmarks that are of importance on a global scale. The eight sites include; the Ancient City of Polonnaruwa, the Ancient City of Sigiriya, the old town of Galle and its fortifications, the Rangiri Dambulla Cave Temple, the Sacred City of Anuradhapura, the Sacred City of Kandy, the Central Highlands of Sri Lanka and the Sinharaja Forest Reserve. You can plan your trip to visit all these historical sites.
MICE Organizer
Plan and book authentic incentive activities, meetings, workshops, events, exhibitions, conferences through one of the most professional teams of MICE handlers in Sri Lanka. We offer comprehensive MICE solutions with innovative ideas that exceed the expectations of MICE Travellers.
Honeymoon Tours
Whether it be a luxurious, laid-back escape that you seek or a holiday to ignite that sense of adventure, Sri Lanka offers a sublime blend of both. From serene beaches to beautiful temples, experience a honeymoon in Sri Lanka like no other.
Maldives Packages
Coconut palms and clear blue waters lined with huts that make for lavish, breezy resort rooms. Maldives is drizzled with over 1000 islands and atolls which make for one of the world's most beautiful landscapes. Its rich underwater life is ideal for diving enthusiasts, both amateur and professional alike. Explore the many wonders that Maldives has to offer through our extensive packages.
Special Interest & Wellness Tours
Special Interest & Wellness Tours
The concept of wellness tourism dramatically broadens the appeal of medical tourism. Sri Lanka has been receiving medical tourists from Maldives, Seychelles, South Asian and African regions for its cost-effective treatments. There are two segments, global travellers who travel for cost-effective medical service and other travellers from higher development index countries who seek preventive treatments to develop their personal wellbeing
Owned by Sri Lanka's largest conglomerate, for years Hayleys has guided and educated travellers from across the globe to uncover all corners of this beautiful island. Our expertise and knowledge is unparalleled, which sets us apart as one of the leading Destination Management Companies in Sri Lanka. Whether you are a tour operator or an independent traveller, we ensure that our products and services will cater to all your travel requirements. Our longstanding relationships with hoteliers, suppliers and other stakeholders give us a competitive edge enabling us to extend our guests high standards of services and value for money
We are strengthened by our parent organization, Hayleys PLC (www.hayleys.com), a multinational conglomerate operating across 16 business sectors and 17 countries across 5 continents and Sri Lanka's number 1 company (CIMA-LMD rankings). Through its subsidiary companies, Hayleys is one of the largest General Sales Agency houses for globally renowned passenger and cargo airline brands in Sri Lanka and The Maldives, whilst owning and managing some of the best known hotel properties in the same territories:-
The Kingsbury, Colombo
Bejewelled as one of the finest five-star Colombo hotels located in-between Galle Face Green, the World Trade Centre and the Dutch Hospital Precinct, we welcome you to The Kingsbury Hotel in Colombo. With easy access for your shopping, entertainment and business needs, we will ensure your stay is perfect and your experiences are complete.
Amaya Hills, Kandy
Drawing regal splendour and monarchical charms from an era of the kings and queens of this ancient kingdom, Amaya Hills Kandy sets the benchmark for stunning hotels in Kandy with breathtaking, verdant views of the surrounding mountains and the city. Experience a unique, royal treatment high up in the mountains at Amaya Hills.
Bungalow by Amaya, Kandy
Escape to the mountains of Kandy and retreat to the comfortable, private spaces of Amaya Bungalow. Cuddle up in nature's warm embrace while our attentive staff pamper you with riches from the ancient kingdom. Offering magnificent views of the hills, welcome to one of the most scenic bungalows in Sri Lanka.
Langdale by Amaya, Nuwara Eliya
Langdale by Amaya, Nuwara Eliya
Surrounded by beautiful green fields of tea, Amaya Langdale – Nuwara Eliya offers an intimate getaway to pamper and spoil yourself as you overlook breath-taking views of tea valleys, misty mountains and serene blue skies. Treat yourself to a well-deserved break and relax in infinite comfort at one of the most charming luxury bungalows in Nuwara Eliya, with 13 lavish and unique rooms to select from.
The Oliphant by Amaya, Nuwara Eliya
The Oliphant by Amaya, Nuwara Eliya
Spectacularly placed within tea gardens and mountains, The Oliphant Nuwara Eliya details the impressive features of a rustic English bungalow whilst catering to the needs the modern travellers. Nestled in Sri Lanka's highest elevated village, Shanthipura, the bungalow is your home in the countryside.
Signature by Amaya, Dambulla
Signature by Amaya, Dambulla
Lavishly decorated with exquisite furnishings, each of the 24 Luxury Room offers unsurpassed elegance with a spacious sitting area, plush bedroom and swaggering views of the gardens. Graciously designed with state-of-the-art designer furnishings, each room resonates delicate nuances of modern designs and chic interiors.
Amuna Ayurveda Retreat, Sigiriya
Amuna Ayurveda Retreat, Sigiriya
Immerse yourself in traditional and ancient ayurveda treatment in Sri Lanka that will revitalize your mind, body and soul. Embark on your wellness journey with traditional Ayurvedic treatments from ancient Sri Lanka at Amuna Ayurveda Retreat Sri Lanka.
Amaya Beach, Passikudah
Located on the dreamy shores of the Indian Ocean, Amaya Beach sets the gold standard for the Pasikudah hotels located near the iconic Pasikudah bay. This beach haven offers a glorious space for some rest and relaxation surrounded by luxuries. Feel yourself unwind as you gaze into the blue waters of the sea in absolute serenity, or take a leisurely stroll through our expansive grounds. Allow yourself a minute to sink your toes into the bed of golden sands or wade into the shallow, tranquil waters to escape the island's heat. A visit to the Dutch Fort in Batticaloa will enlighten you about the history of this quaint beach town.
Fortress Resort & Spa – Koggala
Fortress Resort & Spa – Koggala
A world of luxury and new discoveries await you at The Fortress Resort & Spa. Blending timeless elegance and colonial style design set against the backdrop of Galle Beach and the surrounding area, we provide the perfect coastal escape for romance and adventure. Our world class service, indulgent comforts and eco experiences, make us truly stand out amongst Galle hotels.
Amaya Resort Kudarah – Maldives
Amaya Resort Kudarah – Maldives
Enter an island sanctuary where the ocean beckons you to come live & love at one of the finest Maldives luxury resorts. Dive into an underwater world at the nearby Kuda Rah Thila, celebrate romance on a sunset cruise & find inner bliss at our spa; come experience a genuine heartfelt welcome at Amaya Kuda Rah, Maldives.