Will Japan invite Sri Lankan tourists next summer, 2021?
The situation in Japan is different to USA, India and many other countries. Japan opened its boarders from 18th September for Singaporeans to travel between Singapore and Japan without any quarantine requirements; however, a PCR test will be carried out at the airport. Similarly, Japan has now allowed citizens of Cambodia, Laos, Thailand, and Taiwan with long term resident permits to enter into Japan with a prior approval through the Japanese officials.
It is further encouraging to notice that the Japan government is now conducting discussions with Australia, Brunei, and South Africa in order to open up boarders for international travel.
There had been several communique of the newly appointed Prime Minister, His Excellency Yoshihide Suga and his government expressing a new optimistic vision of achieving tourist arrivals to Japan in the new normal.
Likewise, we are optimistic that Sri Lankan tourists also will be welcomed to Japan for the next summer.
Embrace the "new normal" and explore the great outdoors with experiential adventures in Japan
Travel in the wake of COVID-19  is  going  to  look  a  little  different.  An  emphasis  on  sustainability,  experience based  breaks and rural locations, where social distancing comes easily are at the forefront of many travelers' minds. Venture off Japan's well trodden paths and discover vast expanses of extraordinary landscapes rich in culture. Let me introduce you to a new side of Japan.
Action-packed adventure an hour from Tokyo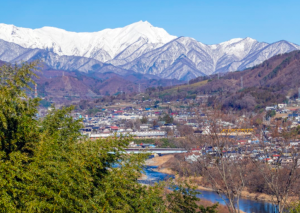 Enjoy rafting on Tone River in early summertime
"The first time I came here, I was struck by its natural beauty," says Mike Harris, operating a tour company in Minakami, Gunma Prefecture, who set up business here in 2000. "There are flowing river  and dramatic mountains all around.  I was amazed by the rafting here—it is world class. I'm still impressed by the abundance of natural resources the Tone River and its tributaries,  Dogen Lake surrounded by virgin beech forests.  It's one of the most beautiful places in the world." (Source – Roy. F Publication in JANTO)
Sustainable living
Fewer  and  fewer  people  have  continued  this  way  of  life,  due  to  rapid  changes  in  people's  lifestyles.  Satoyama's  aging  communities  have  prompted  fears  about  their  survival.  To  help  preserve  this  fascinating  way of life, Satoyama Experience provides enjoyable, immersive experiences in these rural environments.
Shiho  Yamada,  who  runs  Satoyama  Experience,  was  born  and  raised  in  Tokyo.  "Traveling  the  world  made  me  realize  the  great  things  about  Japan,  especially  the  countryside.  We  started  the  business  so  that  people  from  overseas  could  discover  and  experience  Hida  Takayama,  where  the  streetscapes  still  feature  expressions  of  our culture, like historical buildings from the Edo period, and the Takayama  Festival,  which  first  started  in  the  mid-1600s." (Source – Roy. F Publication in JANTO)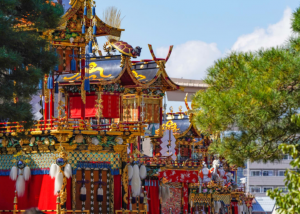 Takayama Festival is held in April and October every year
Source – Roy. F Publication in JANTO
We all are looking forward to explore Japan once again when it's ready and open for tourism.